I pretty much love all things Pottery Barn and Pottery Barn Kids.  Sometimes I wish I could jump in the catalog and live on the pages.  The decor and furnishings are just so cozy!  What I do not love are the crazy price tags.  Most people that live in the real world can't afford to buy every piece from them (and probably wouldn't want to).  That's why I love sites like Ana White's and Knock off Decor.  They offer the Pottery Barn (and other brand names) look for less with building plans and tutorials.
After perusing the new spring line from Pottery Barn Kids, I decided to jump on the tutorial band wagon and make an inspired Easter Chalkboard Plaque.
For those of you that have a Cameo this will be a relatively easy DIY.  If you don't, that's ok, you just have to do more by hand.  Without further ado, may I present my Chalkboard Plaque.
Some of the supplies:
Now for the tutorial.
The first thing I did was find the shapes that I wanted to use with my Cameo.
bracket_frames_C00048_48353
peter_listening_C00003_48720 
I used the bracket on the bottom left and deleted the other two. After making sure I was on the 12×12 setting, I enlarged the bracket as much as possible.  
I then highlighted the entire image and separated the inner and outer bracket, moving the outer bracket off the cut grid.
The next thing I did was use the print and cut feature for Peter Rabbit.  Lucky for me I bought a ton of the Peter Rabbit shapes during the Black Friday Sale so I already had the one I decided to use! (The print and cut is awesome!  I love it!.)
I made Peter as big as possible, set up my registration marks to print, and printed it out on the computer.  I used white card stock (I used 81/2×11 since that's what my printer prints) and loaded it onto the cutting mat.
I hope you liked it! My total cost was $0.00 (I had everything on hand). Pottery Barn's cost $49.00. I love saving money!
I would love to see if you make one!
Linking up at: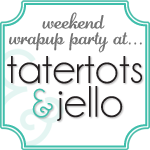 Related posts: